Our Shared Web Hosting Plans each come with a ton of tools and applications as well as plenty of space and bandwidth. Our server technology is modern and fast with SSD storage and a cloud-based infrastructure. The servers run CloudLinux, Apache version 2.4, MySQL and MariaDB, and support multiple versions of PHP.
Each hosting account also includes the world's most popular control panel, cPanel. You will have access to over 400 applications, frameworks and libraries through Softaculous, CMS Made Simple and many others. Everything you need to get your personal or business website online.
Install Applications in One-Click!
Using the Softaculous Auto Installer within cPanel one can install popular web applications like Wordpress, Joomla, Drupal, PrestaShop, MediaWiki and others.
Super Fast Performance
SSD storage combined with the mod_lsapi PHP handler results in fast rendering of PHP applications like Wordpress.
Managed CMS Made Simple & Hosting for Business
$19.95USD / Month
---
Hosting for Business
10 GB Disk Space
200 GB Bandwidth
2 CPU Cores
10 Additional Websites
75 Subdomains
80 Email Accounts
50 MySQL Databases
200 Emails per hour
50 Concurrent Connections
mod_lsapi fastest way to serve PHP with Apache
Multiple PHP versions
Free SSL Certificates on active domains
---
Pick a server location
Toronto New York
Get "Managed" CMS Made Simple Hosting.
What is it?
Production Graphics & Hosting Nation have teamed up to bring CMS Made Simple customers an easy way to get a fully managed service for your CMS, along with full service hosting.
Assistance with migration, including CMSMS-related issues
Your CMSMS install is updated regularly to the latest version1
Third-party modules are kept up to date2
Performance optimization - adjust server settings to CMSMS recommended levels
PHP version updates
Backup recovery

1Your website must be running the latest version of CMS Made Simple upon commencement of the service agreement. We are happy to assist with the upgrade, even from the oldest of CMSMS versions, but it is not included in the hosting package.
2We will keep supported modules up to date. Unsupported or deprecated modules may be subject to an additional cost, by quotation, in order to maintain compatibility or find alternative options.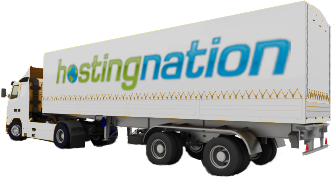 Moving In?
Free Hosting Migration for every new customer! Switching hosting is easy, when you transfer your website to Hosting Nation, we'll move your website for you.
With cPanel, SSD storage, R1soft backups, and CloudLinux we create the best hosting environment for your website.
Read more about the technologies that we employ.
All Shared Web Hosting accounts come with:
cPanel, the most popular webhosting control panel

Webmail, POP3 and IMAP support for Email accounts

Unlimited Email forwarders

AWStats statistics

Multiple PHP versions

Daily R1Soft Backups

Resource protection from CloudLinux

Reliable Support