Our story
Hosting Nation is a privately owned web company with an office in beautiful British Columbia. Our specialty is high quality web hosting services for web focused businesses and professionals. Since its establishment in 2002, Hosting Nation has helped thousands of individuals with their web projects, web hosting and domain registration needs.
Our team has over 50 combined years of experience in web design, web hosting, programming and web development, web security, marketing and search engine optimization.
We are ready to help you with your website needs. 
Our mission
to provide expert support, fast hosting servers, advice and assistance when needed, while utilizing best in class software and technology.
Rick Lawrence
CEO and General Manager
---
Rick Lawrence is the company's leader & visionary. His role as general manager focuses his time on managing acquisitions, business development and human resources. As the company leader, Rick is passionate about making the hosting experience easier to manage while leveraging cutting edge technologies to improve websites & application performance.
Rick is also very active in internal and external project management, working with Hosting Nation's various departments and client base to develop and implement a wide variety of web based solutions.
Rick has been working in the industry since the early 90's, though his passion for the web came later when, in 1998, he had a chance to be mentored by one of the original founders of the Macromedia company.
Hosting Nation is driven by Rick's vision to make hosting a seamless experience for design & development agencies. Rick's expertise lies in project management, business management, business development, hosting and domain technology and consulting on various web solutions.
Randall Donald
System Administrator :: Support :: Development
---
Randall Donald has over 15 years of experience in computing and web technology. He started using Unix systems and the Internet in 1992 at Simon Fraser University from where he graduated with a B.Sc. In Computing Science. In 1994, Randall entered the field of web development and internet software. Randall's expertise ranges from Unix system administration to programming to design. Randall works daily with technologies like Apache, Exim, cPanel, MySQL, CloudLinux as well as JavaScript, PHP, HTML and CSS. Randall is still active in the Linux community and spent a number of years as lead developer on the Debian NVIDIA packaging team.
In 2005 Randall moved to his wife's hometown of Parksville. There they started their own alpaca farm, Alpacas of the Coast, where they have had over 20 animals. Randall is an active musician and composer and in addition to composing choral music, currently sings in the St. Stephen's United Church choir and the Island Consort chamber choir in Nanaimo.
Certified cPanel & WHM Sales Professional, Certified cPanel Professional, cPanel LiteSpeed Certification, Certified cPanel & WHM Administrator
Lawrence Yarham
Software Development Consultant
---
Lawrences Information Technology experience is extensive and includes companies such as; Vodafone, Allianz, Sony & Nokia. Full software development life cycle experience, including helping a number of globally established organizations deliver new products and customizations. Lawrence is a team leader and mentor with a keen talent for oversight and organization.
* Excellent organization and communication skills, building relationships based on honesty, openness, integrity and mutual respect
* Objective decision making and problem solving.
* Writing, planning, organizing and delivering presentations, workshops and training.
* Using best principles to break down complexity and risk for lower cost and effort of software delivery, including Rational Unified Process, CSC Catalyst and Agile methodologies.
* In depth development and integration experience across multiple technologies (including web, PHP, Java, security, databases, messaging, web services and legacy systems).
* Have helped teams within businesses work together more effectively, including assisting with creating new software solutions and enhancing existing products.
Lawrence has a small life coaching practice and has also helped other non-profit organizations on a voluntary basis, including coaching individuals migrating to Canada from the UK. His current focus of coaching, is helping individuals cut through the must haves, should be's and can't do's to help simplify their lives. Lawrence knows the value of that in his own life and genuinely enjoys helping other people do the same.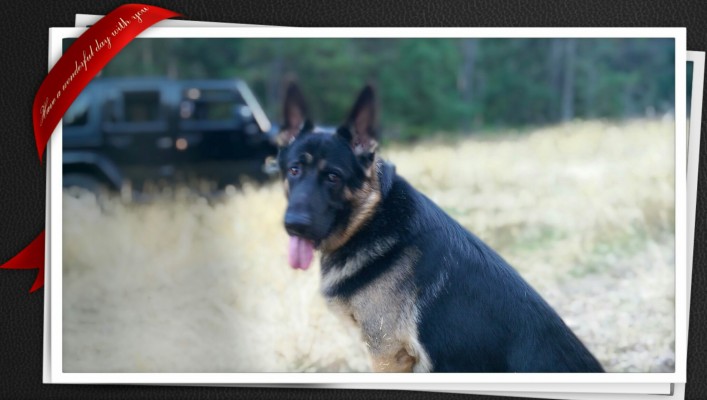 Jackson
Dog
---
Jackson is our corporate mascot, and is Rick's German Shepherd.
21
Countries
---
Hosting Nation's clients
2700
Hosting accounts
---
And growing every day
4000
Registered Domains
---
Over 4000 domains and registered through Hosting Nation
2002
The year we started
---
Hosting Nation was born back in 2002. We have been around over 16 years!